Take What You Can't Get Panel Recording Now Online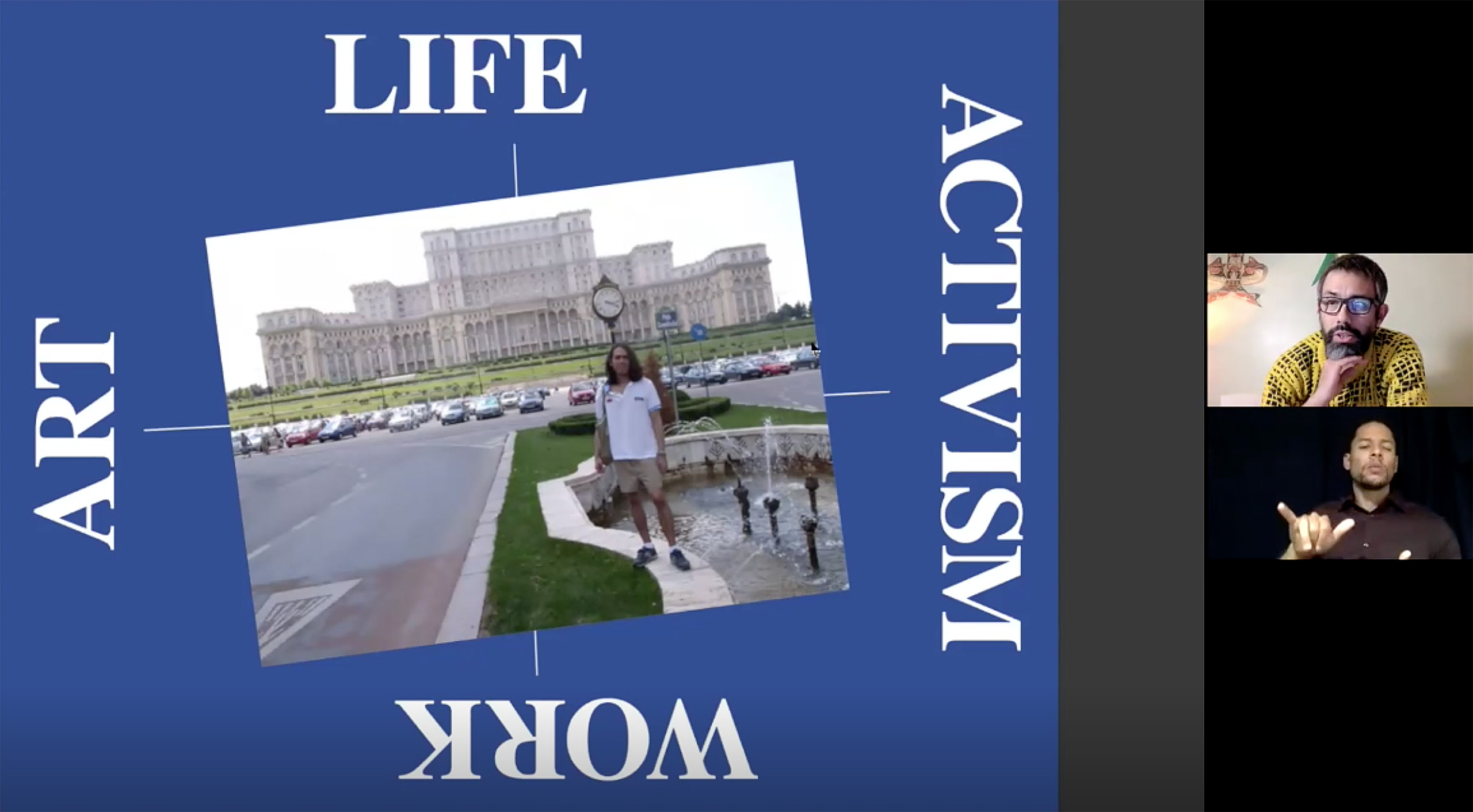 The Zoom video recording for the panel "Fostering a Healthy Artworld Ecosystem" is now online. The panel was part of the exhibition "Take What You Can't Get" curated by Christina Freeman via the ABCnoRio Collective here in the East Village.
The panel was held on December 3, 2020 and included the amazing artists/organizers Alicia Grullon, Shawn Escarciga, and moderated by Christina Freeman.
I don't usually present my trajectory of collective work, art, and activism, but in this presenation I added a bit of all of the above. It was only to make a point, and unintentionaly date myself, by discussing the projects I had been working on, in relation to the panel title, "Forstering a Healthy Artworld Ecosystem":
Fostering A Healthy Artworld Ecosystem
by ABC No Rio Publication
Date 2020-12-03
1hr 35 min, Color, Live ALS

Image above: presentation slide titled "ART LIFE ACTIVISM WORK" with an image of the artists, Antonio Serna, standing infront of Nicolae Ceaușescu's massive and incomplete Casa Poporului (People's House aka Palace of Parlament) in Bucharest Romania, 2010.